FEDERAL CLOUD SERVICES
AZHA Systems has worked with US Govt FEDRAMP Cloud providers- such as Amazon Web Services, Azure, Akamai, & Google Cloud. We're experienced architects, develop with technology like Nginx + UWSGI Python, Java, .NET, etc. We're migrating websites, databases, web applications, and other systems. Cloud computing offers advantages such as "on-demand" continuous business continuity, cost reduction, scalability, elasticity, backups, and more.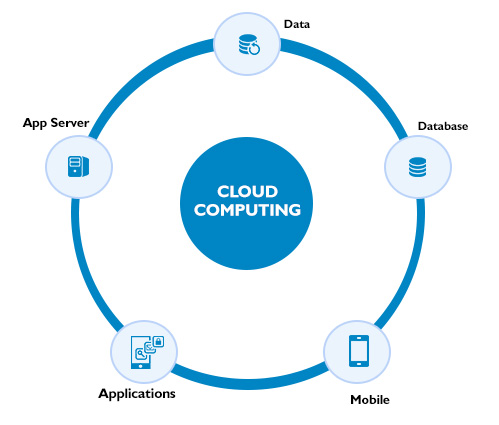 Key Services
Full Stack System Development on major Cloud platforms
Infrastructure as a Service (IaaS)
Platform as a Service (PaaS)
Software as a Service (SaaS)
Desktop as a Service (DaaS)
Experienced with procurement under FEDRAMP
GEOGRAPHIC INFORMATION SYSTEMS
AZHA SYSTEMS specializes in developing enterprise geographic information systems (EGISs) that enable organizations to be more successful. GIS not only allows for powerful data visualization; it allows for data relationships to be thoroughly analyzed so that more informed and effective decisions can be made. Our customers include intelligence, civilian, and defense agencies. Our EGIS services are most often provided alongside custom web application development and data warehousing to provide a complete solution to our client.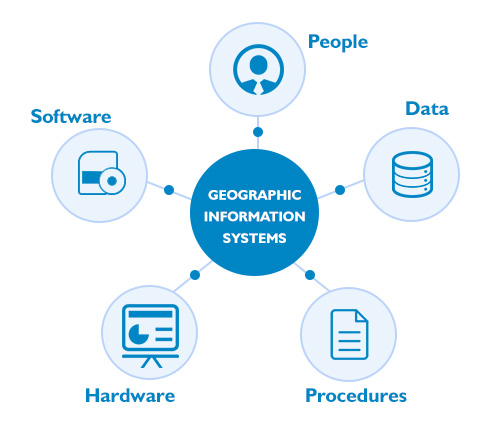 Key Services
Enterprise GIS
Custom web application development
Data migration and management
Project management
Spatial analysis and geoprocessing
Data mining
PROGRAM & PROJECT MANAGEMENT
AZHA SYSTEMS team is composed of program and project managers with proven experience working with federal and healthy industry clients. Many of our team members are PMI certified and have led multiple high-visibility, high-criticality projects. We are experienced with project management approaches using Agile methods such as SCRUM. Our team is also familiar with a variety of quality management systems, including CMMI and ISO 9000. We attribute a large portion of our success in our cross-industry projects to our team's proven management ability. AZHA SYSTEMS offers complete program and project management services.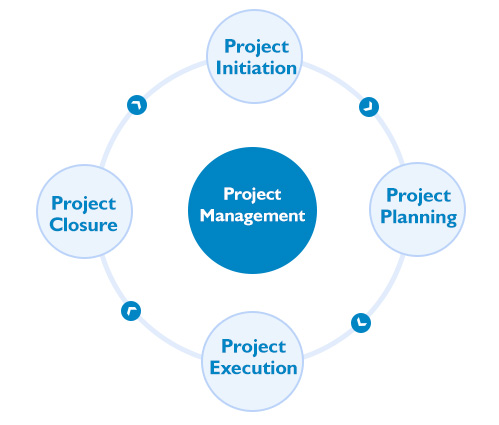 Key Services
Project design
Life cycle planning
Project initiation
Project execution
Monitoring and controlling
Project closing
BUSINESS INTELLIGENCE SYSTEMS
AZHA SYSTEMS offers a diverse array of business intelligence systems services ranging from basic reporting, mapping, and charting to the development of advanced web-based dashboards. Most of our clients find that there is a tremendous amount of value hidden in existing data and systems, but they are unable to realize the value due to business intelligence system limitations. We specialize in building interactive web-base dashboards that extract the hidden value by presenting information and analysis results in dynamic maps, charts, tables, gauges, and more.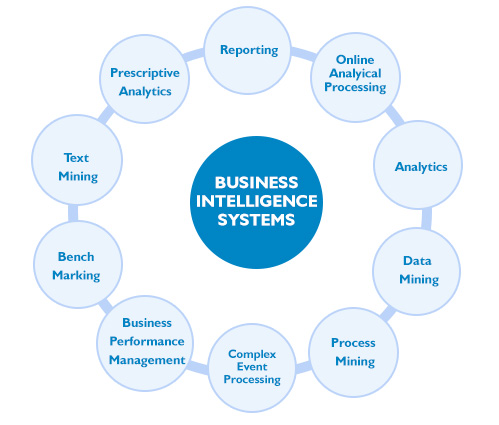 Key Services
Custom application development
Data and migration, processing, and conversion
Database design and development
Project management
Life Cycle Planning
Database administration and management
DATA WAREHOUSING
AZHA SYSTEMS data warehousing services includes all aspects of database design, development, testing, deployment, and maintainence, and are an integral part of most AZHA SYSTEMS projects. Our team has extensive experience with leading platforms and technologies- both proprietary and open source, such as MS SQL SERVER, MySQL, PostgreSQL, Oracle, and Access. AZHA SYSTEMS specializes in building enterprise data warehouses that automate most workflows involving data compilation, cleanup, analysis, and reporting. Our solutions integrate data from many sources in many formats, are scalable, and integrate with existing systems.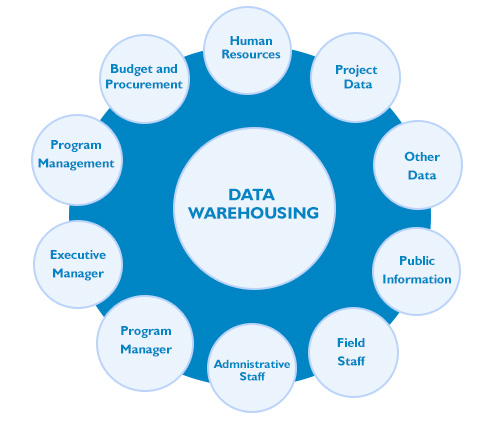 Key Services
Data migration, processing, and conversion
Database design and development
Database management and administration
Project management
Life cycle planning
Custom application development
HEALTH TECHNOLOGY
AZHA SYSTEMS team is composed of multidisciplinary professionals with experience in the health industry, scientific research, statistical analysis, data mining, and other related fields. We specialize in integrating health data with other data sources and using advanced analysis methods to get the most information out of data. AZHA SYSTEMS health analytics services have been used to model vaccine supply and demand chains, identify populations at high risk of disease, and match local health resources to populations in need. See our Health Industry Solutions page for more information on health industry specific services and projects.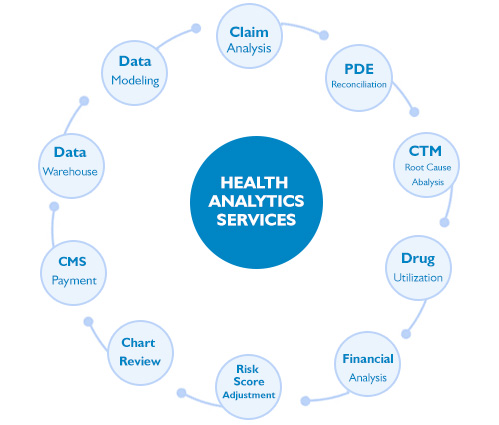 Key Services
Experienced with VA VISTA, WORLDVISTA, and MEDSPHERE
Enterprise system integration using web services
Electronich Health Record scanning, import, and auditing
Demonstrated MUMPS expertise
Large scale system develompent
HIPAA, PCI, and other compliance standards
ADMINISTRATIVE SUPPORT
A strong administrative support staff is behind every successful project. AZHA SYSTEMS has proven experience in providing skilled administrative support in a variety of settings. Given AZHA SYSTEMS general emphasis on taking advantage of the latest technology, our administrators are particularly tech-savvy, which allows them to take advantage of powerful productivity tools and provide superior support. Administrative services include daily maintenance and operation, compliant documentation and reporting, hardware and software management, digital library services, and web hosting and cloud services.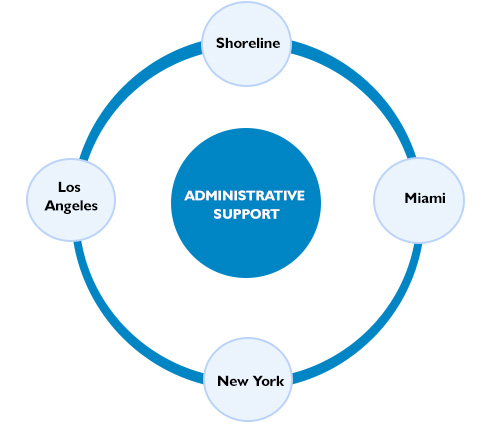 Key Services
Support of daily maintenance and operation
Compliant documentation and reporting
Hardware and software management
Procurement management
Digital library services
Web hosting & cloud services
CUSTOM APPLICATION DEVELOPMENT
Many of AZHA SYSTEMS projects leverage the development of custom web applications specifically tailored to meet the unique needs of each client. AZHA SYSTEMS highly skilled developers use the latest platforms, frameworks, and languages to deliver powerful, interactive user experiences in a responsive web browser. We specialize in developing powerful and intuitive user interfaces that are compatible across most hardware and software platforms, including laptops, smartphones, and tablets.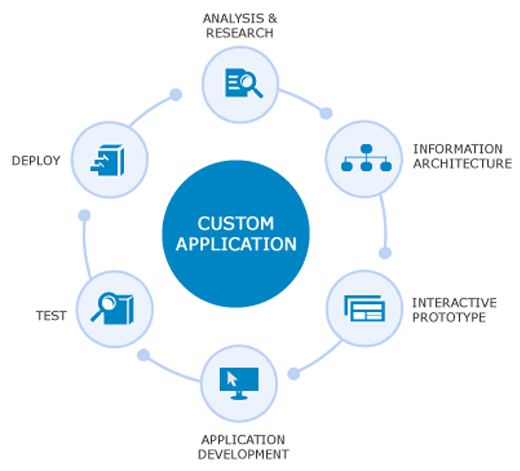 Key Services
Interactive web application development
Database administration and management
Geographic Information Systems (GIS) Applications
Enterprise GIS
Project management
Open source and proprietary applications